Kendall is a community that cares and takes care of each other…
For two weeks in May, during the State of Emergency along Lake Ontario, many Kendall residents came out to stuff and load sand bags and provide food and serve lunches to the many volunteers. A huge THANK YOU goes out to Dorrie Hardenbrook for tirelessly donating her time to coordinate volunteers and serve meals to all who helped, including the National Guard. Another BIG thank you to Highway Supervisor, Warren Kruger, and his crew for their endless hard work to make sure every resident was quickly taken care of. Other organizations, groups and residence who donated meals, baked goods, paper products and/or money include:
Kendall Fire Department
Kendall Fire Department Ladies Auxiliary
Hardenbrook Farms – Cole & Colleen
Partyka Farms
Brightly Farms
Kendall Lions Club
Oak Orchard Yacht Club
Mason's
Kendall Methodist Church Ladies
Pizza Shack – Hamlin
Wegmans – Greece
Hilton Tops
Hamlin Tops
Lawn Chair Ladies
Ed Rose Shores
Kendall Lutheran Church
Wendy Becker
Jane & Bob Hart
Betty Wilson
Mary Ellen Giese
Mary Ellen Seaman
Wendy Young
Karen Schultz Cobb
Kim Corcoran
Bev Kludt
Lisa Levitt
Tony & Sharon Cammarata
Skip & Kathy Scroger
Barb Kludt
Jeanette Behnke
Karen Vick
Cheryl Vick
Elicia Hardenbrook
June Chippendale
Sally Sober
Marylin Caffery
Earl Snyder
Lynn & Candi Mael
Julie Kludt
Patty Longrod
Val Gaesser
Mike Maxon
Barb Siebert
Karen Cole
Lauren Cole
Pastor Steve Meyer & Family
Jamie & Mike Cole & Family
Mr. & Mrs. Manchester
Cassey Schultz
Cathy Cole Kemp
Jill Groves
Julie Bunn
Rob Ward
Debbie Doty Hanson
Warren Kruger
Robin Schelper
Trisha Nesbitt
Paula Brown
Vince & Barb Flow
Dorrie Hardenbrook
Wendy Becker
Linda Kludt
Candi & Lynn Mael
Melissa Schultz
Cassey Schultz
Elicia Hardenbrook
Collen Clary & Abby Hardenbrook
Jolene Breslawski
Cassandra Schultz
Cindy Tinkous
Earl Snyder
Lisa Heideman
Annette Maxon
Robin Schepler
Diane Furness
Sharon Kamenski
Carol Lenz
Marylin Caffery
Margaret Bundridge
June Chippendale
Cece DeRomanis
Sherry Griffo
Kathy Scroger
Mary Herring
Amy Seaman
Anne Dobmeier
Donna Dangler
Karen Cole
Eileen DelaCosta
Wendy Young
Barb Seibert
DEC permit for coastal erosion: Click here
DEC permit: Click here
Town of Kendall permit for coastal erosion: Click here

The town has accumulated excess wood chips and dirt. If you would like some please contact Warren Kruger, Highway Superintendent, at 659-2650.
There is a free Children's Clothing Closet held on the third Saturday of each month from 11am – 1 pm at Concordia Lutheran Church at 1769 Kendall Road. Children's clothing for infants through age 18 will be available. On December 16th there will be gently used toys that are looking for new homes available.
Donations of children's clothing (No adult clothing please) may also be dropped off on the above listed dates and times. Please feel free to make other arrangements for shopping or drop off by contacting Jill at 585-734-3239.
Click below for details on if you qualify for single family home repair loans and grants.
USDA homeowner loans and grant
The Kendall Community Innovation Advisory Committee is looking for new members. Our mission is "…to improve the quality of life in our community." We meet the 3rd Monday of each month at the Kendall Town Hall. Contact Glen Spellan for details 659-4080.Concerts on the
KENDALL'S FINEST:
Here is an opportunity to display your loved ones picture on the wall in the Kendall Town Hall. Bring a 5×7 picture of a Kendall active duty personel in the military to the Kendall Town Hall and it will be hung on the wall to be honored as one of KENDALL'S FINEST! Let's show our support and appreciation for their service!
Orleans County is opening a trio of drop-off sites allowing residents to dispose of their CRT televisions, computer monitors and other potentially-hazardous electronic waste materials at no cost.
Collection sites at the County Highway Department's maintenance garage in Albion and the Murray and Shelby town halls will be open from 9 a.m. to 2 p.m. Monday to Friday starting Sept. 15.,
Reference Link:
http://www.thedailynewsonline.com/news/article_ab6f5fc2-5054-11e5-a684-8fa0f0f68c5e.html
Turn in your unused, expired, pet, sharps, or over-the-counter medication for safe disposal 10am– 2pm at any Orleans County drop-off location
DrugDropOffFlyer September- 2015
2015 Kendall Scarecrow Festival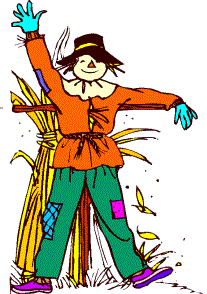 Visit the Scarecrow Festival home page.