There will be a free children's Clothing Closet held on select Tuesdays and Saturdays at Concordia Lutheran Church at 1769 Kendall Road. Children's clothing for infants through age 18 will be available on the following dates:
March 14th 6:30 pm -8 pm

March 25th 9 am - noon
Donations of children's clothing may also be dropped off on the above listed dates and times. To make other arrangements, contact Jill at 585-734-3239
Click below for details on if you qualify for single family home repair loans and grants.


USDA homeowner loans and grant
The Kendall Community Innovation Advisory Committee is looking for new members. Our mission is "...to improve the quality of life in our community." We meet the 3rd Monday of each month at the Kendall Town Hall. Contact Glen Spellan for details 659-4080.
2015 Senior Christmas Party: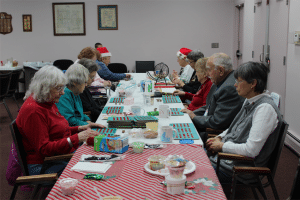 K

E

N

D

A

L

L

'

S

F

I

N

E

S

T

:

Here is an opportunity to display your loved ones picture on the wall in the Kendall Town Hall. Bring a 5x7 picture of a Kendall active duty personel in the military to the Kendall Town Hall and it will be hung on the wall to be honored as one of KENDALL'S FINEST! Let's show our support and appreciation for their service!

 

Orleans County is opening a trio of drop-off sites allowing residents to dispose of their CRT televisions, computer monitors and other potentially-hazardous electronic waste materials at no cost.

 

Collection sites at the County Highway Department's maintenance garage in Albion and the Murray and Shelby town halls will be open from 9 a.m. to 2 p.m. Monday to Friday starting Sept. 15.,

Reference Link:

http://www.thedailynewsonline.com/news/article_ab6f5fc2-5054-11e5-a684-8fa0f0f68c5e.html

 

Turn in your unused, expired, pet, sharps, or over-the-counter medication for safe disposal 10am– 2pm at any Orleans County drop-off location

DrugDropOffFlyer September- 2015

 

 

 
2015 Kendall Scarecrow Festival