Morton Baptist Church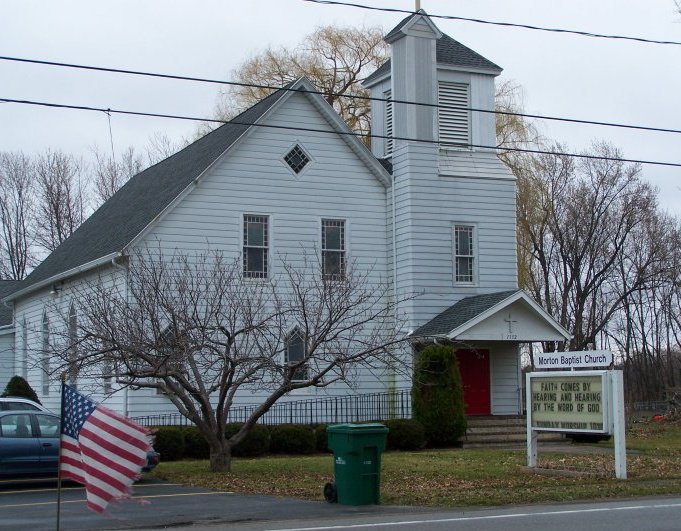 1152 Countyline Road
Hamlin, NY 14464
(585) 659-8459
Upcoming Events:
Worship:
Sunday 10:30 a.m.
Sunday School: 10:30 a.m.
First Sunday of month: Communion Food Cupboard
Wednesdays 7p.m. and Thursdays 6:30: Choir
Tuesdays 11 a.m.: SAGES
Second Thursday of month 12:30 p.m.: Community Ladies Lunch (Locations to be announced)
Bible Study/Prayer Meeting – Thursdays 7 pm
Country Mouse Nursery School
Programs Offered:
Two day program for four year olds:
Monday/Wednesday Morning – 9:30 – 11:45 AM.
Tuesday/Thursday Mornings – 9:30 – 11:45 PM.
*Tuesday/Thursday Afternoons – 12:15 – 2:15 PM.
*This can be a mixed class of three and four year olds. (Offered if the need exists)
One day program for three year olds:
Friday Mornings – 9:30 – 11:45 AM.
*Tuesday or Wednesday or Thursday – 12:15 – 2:15 PM.
*(Offered if the need exists)
MBC Country Mouse follows the Kendall Central School Calendar. Classes begin in September and finish the end of May.
Class size is limited to 20 children. In addition to the teacher each class day has two parent helpers.
TUITION
After an initial registration fee, ($49.00 for the one day program, and $98.00 for the two day program), tuition is due in three equal installments ($49.00 for the one day program, and $98.00 for the two day program) on the 5th of September, December, and March.
$196.00 – One day Total
$392.00 – Two day Total.
CURRICULUM
Daily schedules are designed to encourage learning, independence, socialization, creativity, and self esteem.
The curriculum for the three year olds' program is designed to be a positive first learning experience. Emphasis is placed on social development as your child learns to work and play with a group of his/her peers. Students are given the opportunity to experience a variety of creative activities (painting, cutting, clay play), singing, story, and show n' share circle times, large muscle activities, sand table and free play.
The four year olds' program also strives to create a positive school experience. It helps your child with Kindergarten readiness skills. Activities are provided to allow growth in fine motor skills, listening skills, language development, and pre-reading skills. The love of reading is encouraged by daily story times, and by our take home a library book program. Creative art activities, cooking, singing, group games are frequently planned. Social development continues to be fostered as opportunities are given to work and play with others.
OUR GOALS FOR YOUR CHILD
Encourage the development of a positive self image.
Allow your child to experience school as a fun place to be.
Expose your child to a wide variety of experiences in an educational setting.
Develop a love of books and foster growth in both the spoken and written language.
Provide a feeling of security and success in most areas of their activities.
STAFF
MBC Country Mouse is staffed by Diane Grimm, and two parent helpers per class day. Diane Grimm has taught at Country Mouse since 1975 with several short absences when her family was young. She graduated from SUNY Geneseo, and completed her graduate work at SUNY Brockport. She is certified to teach grades N-6 and has specialized in Early Childhood Education.
Parental involvement is welcomed and encouraged in all areas of our programs.
SPECIAL EVENTS
Local field trips and special visitors are periodically arranged during the year for the four years olds to further broaden their experiences.
Holiday parties and end of the year picnic, graduation and moving ups days are schedule for both the three and four year old programs.
LOCATION
MBC Country Mouse is located in the Morton Baptist Church.
Mount Olive Missionary Baptist Church
Pastor Rev. T. C. Smith
328-4181
17306 Creek Road, Kendall, NY 14476
P O Box 470
585-659-8448
Olive Missionary Baptist Church
Sunday School – 10 am
Sunday Worship – 11 am
Kendall United Methodist Church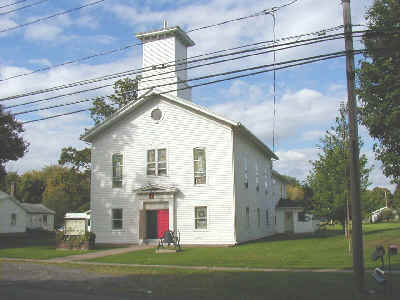 1814 Kendall Road
Kendall, New York 14476
Location of the Kendall Community Food Cupboard
2019 Events – Click here!
Rev. Rodney Mileham
Office (585) 659-8458
Worship and Sunday School – 10 am
Sunday school for Pre K – 6th – 10 am
Children go to worship with their parents. They are excused to go to
Sunday school following the Children's message.
Boy Scouts – Mondays & Thursdays (6:30 pm)
AA meetings Sunday & Tuesday at 7:00 p.m.
Bible Study Wednesday 6:30 -8:00 p.m. (September – May)
Woman's Book Study Tuesday at 10:00 a.m.
Email: kumc2@gmail.com